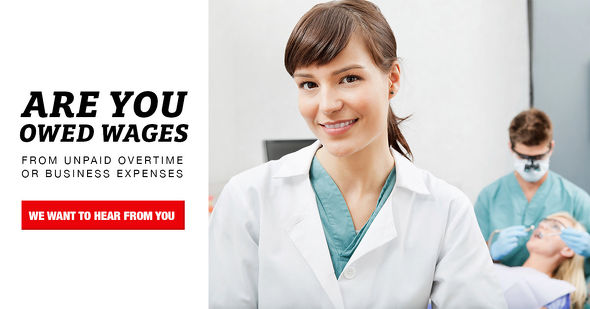 To all dental support employees and/or affiliate dental office staff (including dentists) working with or in a Dental Service Management Organization:
The Law Offices of Michael P. Sousa is investigating potential wage violations committed by Dental Support Organizations.
Did you experience any of the following:
Not being paid overtime (even if you're a dentist)?
Being paid commission rather than an hourly wage?
Not being paid for meal breaks or missed rest periods?
Not paid for all hours worked (working "off-the-clock")?
Not being paid for business expenses, such as malpractice insurance or mileage to business meetings?
Have experienced a breach of contract (even if you're an owner-affiliate)?
Please contact us and share your story if you work (or have worked) at any of the following (or similar) companies or their affiliates: